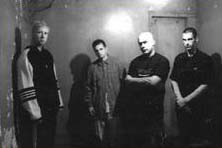 STAIND
Mike and Jon met in early 1993 over beer at The Infinity, a live music bar in suburban Massachusetts. Sharing "inhibitions and aspirations," the two talked about ambitions to form their own band. While Jon and Mike already knew each other somewhat, Aaron and Mike met at a friend's annual Christmas party in 1993 in their hometown of Springfield, Massachusetts. "Hovering over a keg" when they met, Mike was doubtful that Aaron was really a singer, seeing that he had met so many others at parties who claimed to be singers. Mike's initial reaction was, "You know how many people at parties have told me they're singers?" At the time, however, Aaron had been doing acoustic gigs and was hoping to put a band together. Mike was also familiar with the local rock scene, but had grown tired of playing in bands that sounded like "two guys who solo a lot." His approach to the guitar had recently changed after recently graduating from the University of Massachusetts with a degree in electrical engineering. "It went from being more frivolous, or overplaying quite a bit, to realizing, 'Let's just try and make good songs.'" They exchanged phone numbers, although Aaron didn't have one. The conversation ended unexpectedly when, Mike recalls, "the drunken host smashed his head through a wall and kicked everyone out of the house." Aaron called Mike three days later, but that would be the last they would hear from each other for ten months. Aaron went to Atlanta to attend a goldsmith school as back up plan to work at a jewelry business run by his mother's family if music didn't work out. While in Atlanta, his two friends Tim and Mitch turned him away from U2, Led Zeppelin, and James Taylor, in favor of Pantera and Sepultura, heavy metal he had previously ignored.
When they met again in Springfield and jammed, by chance through a friend's friend, Mike was blown away by Aaron's vocal talent. Mike exclaimed to him, "Where have you been for fifteen years? I've been looking for you." Jon later got a call from Mike who told him that he had finally found a singer. A quartet, now titled Staind, was formed in 1994 with a bassist Aaron knew who left the band before Johnny joined, and they got their first gig in February of 1995. Staind, with its present members Aaron, Mike, Jon, and Johnny was formed on November 24, 1995.
When the band first started in 1995, they rehearsed in Mike's parents' basement. "It was free and it was heated and we didn't' complain because we could get in there for four hours a couple of times a week." Sometimes meeting in bars, they began writing their own material. At the time, however, Springfield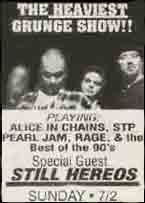 was "home of the tribute band," where the only way to get a gig was to do covers. "When we came out of being from Springfield, Massachusetts it was very difficult to get gigs," said Mike. "We wrote a bunch of original songs and we said, 'hey we want to play out.' Our solution was to learn some covers so we could get a gig." So the guys mixed their original works with covers, including, Pearl Jam, Alice in Chains, lots of Rage Against the Machine, Korn, Deftones, Nirvana, and Stone Temple Pilots, at local Springfield bars. Why did they chose those covers? Mike answers, "We all were gravitating toward the new music of the '90s. I remember hearing Korn and Tool and Rage for the first time and going, 'Holy smokes, that is great!' We were really drawn to that kind of music. It's also a positive vent for some angrier emotions that myself and Aaron and the rest of the guys have…We tried to go out and do something a little different…We tried to play really heavy stuff because there was really nobody around at the time that was doing that. It did work and we were able to switch over to being an original band, which is a very difficult thing," Mike goes on. "We could still sell out clubs playing our own music. Even when we played covers we'd still play five Staind songs."
The band feels indebted to Springfield, their hometown, which is also known as the "Staind 413 Core." (The number 413 is Springfield's area code.) Mike expresses, "We were never a Boston band, we played Boston, but Boston was never really good to us. We played a bunch of shows there and did okay, but Springfield is really where we are from.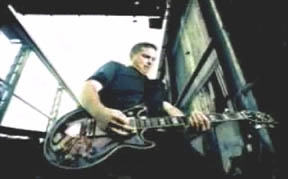 We always had really good gigs in Springfield, and it was through those gigs that allowed us to make money to be able to put out our first CD, buy a van, buy a trailer, so we could play places like Boston, where we wouldn't make any money and would nearly cost us to play." While performing in New England, Staind played with other bands that they loved – Honkeyball (on Wonderdrug Records), Tree (on Wonderdrug Records), Shed (on Sike Records), Nothingface, God Lives Underwater, GWAR, and Kilgore. Staind's lucky break from Springfield might have just come in time. "It's even worse there now," says Johnny. "It's a good thing we got a record deal we did because all the places we used to play are closing down. There's no place for bands to play anymore." Aaron believes that the demise of rock clubs in major cities is the result of the changing drug culture. "The same people who were afraid to smoke pot are now popping ecstasy like it's aspirin and going out to dance clubs," explains Johnny. "The kids go to dance clubs instead of rock shows, and the clubs are trading bands for a DJ and light system." He continues, "It's cheaper, but I wonder if kids are missing out on something."
While performing, Mike also held a job as a temperature control engineer, which financially helped the band. By 1996, after a year and a half of steady gigs in Massachusetts, the band scraped together $2,500, enough to record their first album, Tormented. Staind put out Tormented on November 29, 1996 with a party that attracted over 900 people. Selling 200 CD's that night, they continued their success over the next year, selling 4,000 of the now collector's item debut album. (Their first album was recently re-released, now available only through www.stainddirect.com.) Not only did Staind build a good fan base in New England, they also received praise from local papers, such as the Lollipop which stated, "Unlike many a band, especially heavy bands that rely more on strength than dexterity, Staind has songs. Songs you get to know. Songs you move with, go the distance with. This is a band to watch." The Northeast Performer also gave stunning reviews: "Staind's musicianship is striking, and their live performances takes their recorded material one step further: pushing the envelope, ripping up the envelope, and then jumping up and down all over the envelope 'til there ain't a damn thing left."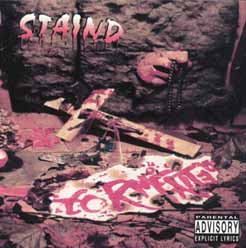 The Tormented CD cover features a crucified Barbie doll and a bloody Bible.
Staind's big break came on October 23, 1997 in a well-publicized and ten-thousand-times-told-too-many story. They "jumped at the chance," says Mike, when their friends from the band Sugarmilk invited them to play a gig with Limp Bizkit, which was just starting its rise to national fame, at the Webster Theater in Hartford, Connecticut. "I guess it was 20 minutes before we were scheduled to go on when Fred burst through our dressing room door," explains Mike about Fred Durst's furious reaction to the gory Tormented CD cover, which graphically displays an upside-down crucified Barbie doll and a blood-smeared Bible with a knife piercing it. "Fred was so offended by the artwork on the cover that he came up to us and decided to have a huge confrontation." Fred, who Mike considers a "spiritual guy," was extremely offended. "He threw the CD across the room and tried to get us kicked off the bill. They hated us before we even played a note…I just explained the way it was. He said, 'You guys are whack!' and just yelled at us. I tried to get him to calm down and explained that it was supposed to depict this person who seemed normal going through a difficult time, but he had this place where he did all this whacked out stuff. That was supposed to be his room." Fortunately, Fred was unsuccessful at kicking the band off the show. "We didn't even know if we were, but our set time came and we went up and played." Staind got to perform, while Aaron expresses about Fred Durst, "He freaked out. He immediately thought we were devil worshippers and tried to have us thrown off the show we were doing. It didn't work and he stood side stage wanting to say, 'I told you so,' to someone. But it worked out in our favor because he had to sit side stage and listen to us and he liked us."
"Liked" is definitely an understatement, as Fred told them after the show that they were the best band he had seen in two years. He unequivocally told Staind he wanted to help them get a major record deal, and at the time Fred was working on forming his own production company. "He really really liked the band, thought it was the best band he'd seen in a long time, and wanted to work with us," describes Mike. "I had already had some letdowns in the music business, so I was like, 'That's cool,' and we exchanged numbers and talked. When we got in the van that night, I was like, 'You know, this is great, we'll pursue it, but who knows.'" Despite many disappointments in the past and going for weeks without any communication from Fred, persistence paid off in the end.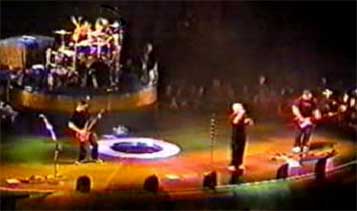 Mike goes on, "I mean, here's this guy, he's busy, he's touring, his band is just about to break. Hopefully it could happen, but we were just going to continue doing what we were doing and not count on anything. We were recording a four-song demo at the time, and I remember trying to call Fred for just about a month – couldn't get a hold of him, never heard from him." Almost exactly one month after the heated meeting with Fred, Staind tried its luck again. On the Wednesday before Thanksgiving of 1997, Limp Bizkit, which was opening for the Deftones and on its second month of tour for Three Dollar Bill, Y'All outside Boston at St. John's Gym, Mike says, "I thought it would be the best opportunity to give Fred a copy of our new tunes, so the band and I drove up to see the show. We went to Limp Bizkit's bus and knocked on the door, where we met up with DJ Lethal. Fred was busy elsewhere. We gave Lee a couple of tapes with the new tunes, and went to see the show. We tried to find Fred, but were not unsuccessful," at least only for a few hours. At 2 a.m. the next morning, Fred called. With "Spleen" blaring in the background, Fred said he loved the news songs and wanted the band to go to Jacksonville, his hometown, to work with them on their material. After more phone conversations, the band left New England for Jacksonville the day after Christmas. They would also perform four sold-out shows with Limp Bizkit in Jacksonville following their arrival.
As luck would have it, they barely made it 1,000 feet past the "Welcome to Florida" sign when their van broke down. At 4:00 or 4:30 in the morning, at the ass-crack of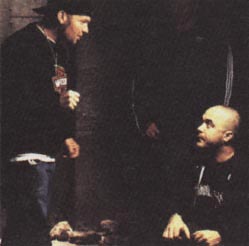 dawn, Fred and a tow truck arrived to bring the guys to Fred's place. When they finally got there, Aaron played his acoustic song, "Black Rain" (an unreleased song that's never been played live, not to be confused with "Excess Baggage"), which was recorded only for Elektra executives. Aaron played it over the phone for Jordan Schur, President of Flip Records, and Staind was signed on to a major label by February 1998. (Flip is Staind's production company, which has joint ventures with various distribution companies, including Elektra, which is under the Staind label.) Fred Durst's relationship with Staind has not diminished since then. In fact, he has undoubtedly played an instrumental role in helping the band get where it is today. Mike explains, "Fred played an integral part in helping us to develop our sound. Aaron, our singer, has an amazing voice, and Fred helped bring that out. We had lots of screaming parts in our song. Fred said, 'Man, you can sing, why don't you do that more?'" After a week of working with Fred, Mike goes on to say, "We walked away from there with a whole new outlook on what we were trying to do. We still kept the same songs, but we started to definitely make some changes in our writing patterns and thoughts, and tried to open up the music a little more, rather than just keep this constant barrage of heavy guitars all the time, and allow Aaron to sing. Put some melody into it, so that that when the heavy parts hit, they have that much more impact."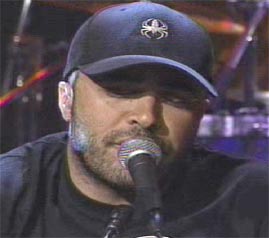 Staind, performing "It's Been Awhile" on The Tonight Show, with Aaron wearing a COLD hat in support of the upcoming band.
Despite severe criticism and deep hate for Limp Bizkit's Fred Durst from some Staind fans today, the band has no problems with its association with Fred Durst. After all, if fate had played itself out differently, there might never have the Staind that exists today. They continue to share a strong and supportive relationship, and Fred continues to work with the band directing various music videos. Fred took Staind under his protective wings, much like what Korn had done for Limp Bizkit. Mike says, "Fred was definitely kind of a mentor. He definitely helped in getting us gigs and getting us on the road. And of course, you know, Fred played a role in pushing us in the right direction -- helping us start out and, for sure, got us a record deal." However, since Fred first met Staind, Staind has made a name for itself, and not simply by association with Limp Bizkit. In the overall picture, Mike explains it well. "I have no problem being associated with Limp Bizkit at all. They took us out on four tours, and for a band to do that for another band, I have incredible respect for them. But you also want to be known for who you are. I don't think we're in the 'shadow' of Limp Bizkit. It's similar to the way that Korn helped out Orgy, and it just seems to be a really good trend in music that there are bands out there that are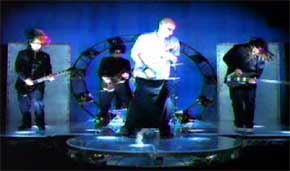 doing really well, hear some things that they like, and go out on a ledge and fight for them." "Korn, Limp Bizkit, Deftones…that's what I listen to," tells Aaron. "The fact that we're a part of that family is just fucking amazing." He continues, "Fred's like our dad in the music business. And Korn are like our grandparents. We will inevitably do the same for someone else." Already it seems that Staind has lived up to its word and used its success to help out another upcoming band. Aaron, in addition to supporting Cold, which went on tour recently on Staind's Open Your Eyes Tour, does the trademark screaming in "Send In The Clowns" and uses his melodic voice for backup vocals for Scooter Ward in the acoustic "Bleed," both off Cold's (www.coldonline.com) second album, 13 Ways To Bleed On Stage. "Fred did, and still does, so much for us," says Mike. "He definitely has advice for us and, the thing is, look at what him and they've done for themselves – it'd be almost stupid not to listen to advice from a person like that. If you surround yourself with people who are successful and know what's going on, hopefully a little will rub off on you."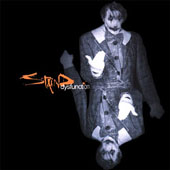 After a week of work with Fred, the band returned to Springfield and wrote "Just Go," "Home," and "Me." This time around, however, the band took on a different perspective of their music. Fred had showed them that Aaron had an amazing voice and real vocal talent, says Mike. "In my mind that was the wisdom that we took away after working with Fred in Jacksonville. I think it was at that point that we started to become more dynamic too. That was another thing that we walked away with after working with Fred that first time." Staind went on to record a few more songs that would soon appear on their second album, Dysfunction. "A Flat," "Suffocate," and "Excess Baggage" was recorded at Sound City Studios with Fred Durst and DJ Lethal producing. By June 1998, the band began close work with The Firm, its management company. They got Terry Date, producer of The Deftones, Pantera, Soundgarden, and White Zombie, to also produce Dysfunction. In October, the album was mixed in Seattle at Studio X, and the CD was finally released on April 13, 1999.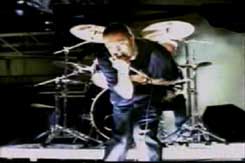 While "Mudshovel," "Home," and "Just Go" received considerable radio play and airing of music videos, the band continued promoting itself and building its fan base by going on a seemly endless tour schedule. Commenting on their second album, or their first major record label debut, Mike says, "I don't think anybody tried to put many expectations, we just put it out and let the people that work with us do what they do, and toured for about a year and a half straight. And we were just real fortunate too to be on great tours with great bands and get in front of a lot of people…it was great."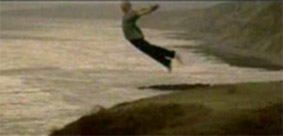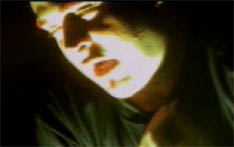 After doing two tours with Limp Bizkit, two more tours with Kid Rock, and one with Korn, in addition to the Family Values Tour, Staind built a name for itself and was not going to stop. Although opening for big name bands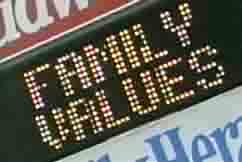 was tough, Mike admits, "That's kind of the whole part of being able to go out and open. That was really our job, to go out with these other bands and try to win over their fans. Since their [referring to Limp Bizkit] first album came out, it was just such an honor to be on tour with them. It was just so cool," says Mike. Aaron continues the description, explaining, "Well, for the whole time we were on tour, we probably had 10 sound checks for that whole 16 months." They were treated well on the tour, but with such large performances, says Mike, "Sometimes nobody gets a sound check," or sometimes, as Aaron put it, it was "kind of a pecking order." Nonetheless, says Mike, "We were just basically glad to be there. We were fortunate enough to have a good soundman who knows the band and can dial things in pretty quickly." Dysfunction went on to become platinum, with current sales at over one million CDs.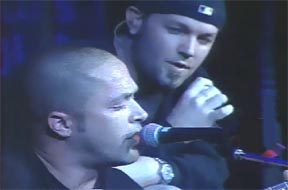 Aaron on the acoustic guitar wings the unfinished "Outside" with Fred Durst doing backup.
Luck would be on Staind's side again when "Outside" blasted incessantly onto the airwaves in late 2000, much to surprise of the band. Just as Staind's successful emergence seemed to cool down, "Outside" was the number one song on the charts for seven straight weeks and brought real attention from all around the nation, finally putting the band onto mainstream radio. Once again, Staind's monumental moment rests with the help of Fred Durst. When the 1999 Family Values Tour stopped in Biloxi, Mississippi on Halloween, Fred convinced Aaron to perform the unfinished acoustic song he had been working on even before they recorded their second album. Aaron agreed but with the condition that Fred had to do backup. "It was the best insurance policy I could have for something I was just winging," tells Aaron. He did a pretty damn good job at making it up as he went along, as it was taped and added as a bonus track on the Family Values Tour 1999 album. Months later, while working on their third album, "Outside" got huge radio airplay from rock and pop stations alike. Aaron remembers, "Every twenty minutes it was on the radio. We were like, 'What the fuck is going on?'"
With only an eight week hiatus in their nonstop touring schedule, Staind proceeded to work on it's multi-platinum album, Break The Cycle. Barely seven days back at their Springfield homes, Mike got the band to start putting things together. "I was scared., he confesses. "I had a lot of ideas, but as a band we hadn't written or practiced in over a year and a half. Even though we lived together the whole time, now we had to create. On the road, you just have to play." The band also felt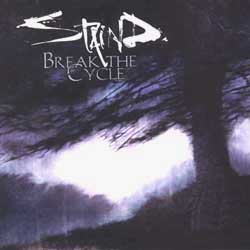 the pressure, says Mike. "We had done really well on the first record…I was kind of overwhelmed by the fact that we really had to write a great record – better than Dysfunction, which I really thought was a good record – we kind of had to surpass that." After four or five weeks of writing, Mike, Jon, and Johnny had enough material for Aaron to come in and write the lyrics. This time around, the new album was for the most part done on their own without Fred Durst. They wanted to move out of Fred's shadow and worked with producer Josh Abraham. The album was recorded at N.R.G. Studios in Los Angeles. "We really wanted to write the record ourselves and see what we could do," explains Mike. "But it really wasn't a move away. Fred came down to the studio at the end. He had some suggestions. It was kind of like the father figure going, 'You know, you guys are good.'" Aaron also feels the same way, "We just kind of wanted to stand on our own two feet for this one," says Lewis about the change of producers. "At the end when [Durst] heard it, he had a couple of suggestions here and there. We tried them, and if they worked we ran with it; if they didn't, we left it the way it was." Whether or not Fred is in the way, through association or influence, of Staind's music, the new album clearly show that the band has matured over the years. "This album is more mature musically speaking," shares Jon. "It's just the next level for Staind. We want to keep writing better records and keeping getting better and expanding. We don't want to do the same thing over and over again or fall into any trends. We just want to be ourselves. Break the Cycle is a better record than Dysfunction across the board."
Break the Cycle, with high expectations stemming from the hit single, "It's Been Awhile," released weeks before its debut, came in at #1 on the Billboard Top 200 Albums Chart, thus taking Staind out of small-time Rock/Metal and into Billboard's bigger charts. Selling 716,000 copies in its first week, it was the second highest debut this year. In two weeks it went platinum, within two months it went double platinum, and it is now triple platinum. "I started crying," tells Mike. "It was amazing. I never thought that it would happen. I could cry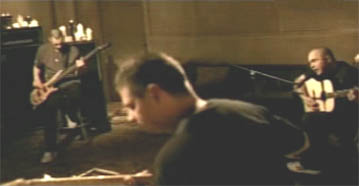 right now, because I can't even believe it." Upon hearing the overwhelming news, Aaron, Mike, and Jon bought themselves Rolexes to celebrate. But Staind refuses to fall into the typical sell-out story, despite the ballad that drove Staind to the top. The album isn't "love songs," says Mike. "'It's Been Awhile' just touches a lot of people. I'm real proud of the way it turned out." Aaron insists that they haven't changed their style to fit mainstream radio. "Anyone who thinks we're a 'ballad band,' when they go and see us live – I don't know if they're going to be able to take it. These two last singles ["Outside" and "It's Been A While"] are not representative of what you'd expect of us but it's still us, I still wrote those songs. I just want to make sure we never get pigeonholed as being heavy or mellow – we can tear it up or we can make you cry."
"In my mind, says Mike, "I felt I didn't want to go away as a band. Because you see some bands go away for a long time – 'Boy, we had some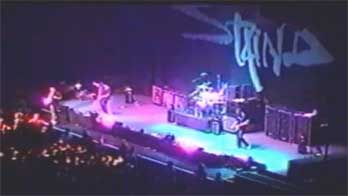 successes, let's take six months off' – and things change. I just think that can kill you." And with that belief the band went on tour again. During production of the now multi-platinum album, Staind went on tour with Godsmack, and shortly after its release went on their first headlining tour. Open Your Eyes Tour also brought Staind to Europe. The band just finished up their second round of the Family Values Tour, where they headlined with Stone Temple Pilots, as Linkin Park, Static X, and Deadsy were the opening acts.
- - -
So what does it all come down to in the end? To put it short, Staind is four guys who consider themselves ordinary doing tremendous things, following their dreams with diligence and undaunted determination, with the help of a little luck, of course. It is and has always been all about the music. However, their demanding schedule and sudden fame have put pressure on the band, especially on Aaron. What about what's to come for the band? Aaron answers, "As far as the future, I have no idea." What's for certain, nonetheless, is that Staind has left a lasting impression on the music scene, and not because of its record sales, pioneering sound, or success story. Staind, with Aaron's lyrics and the pain that surrounds the intense music that characterizes Staind's distinctly original sound and message, in conjunction with the commitment of Mike, Jon, and Johnny, has reached into the darkest shadows of its deepest fans, something few people can claim to do. Staind will certainly survive whatever fate deals, as it already has overcome whatever it needed to go get where it is today. In the end, if Staind continues it keep it real and hopefully resist MTV (which is the inevitable death to ALL hard rock and metal bands) and the more-profitable mainstream culture, there's no reason why the guys won't be doing what they've always wanted – making real music. "We're just normal people, no different than anybody else. Just got an opportunity to be in a band and get a record deal…pretty lucky actually," confesses Aaron. "I guess this is what I'm supposed to do, or else I wouldn't be here doing it. But who'd of thought. I just allow myself to get lost in what we're doing, and I'm not really aware of what I am or am not doing on stage. I'm just lost in it all. I just try to be true to myself, and if everybody gets it, God bless them."